What the economic downturn means for parents and teens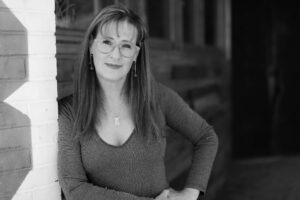 It is not a secret that credit cards are maxing out, banks are lowering credit card limits, and layoffs are happening. The projected economic downturn and budget challenges are top of mind.
According to American Psychological Association, economic stressors play a role in what parents can realistically pay for to support their teens with:
Mental Health
Academic Strategies
College and Career Prep
Self-Esteem and Confidence
Life-Skills
Stress Management
Desistance Strategies like tech addiction
"As a parent, I planned to schedule my adolescent for career/college coaching this summer, but our company has announced potential layoffs, and I am nervous about our budget."
This is entirely fair.
The World Economic Forum recently gave some tips and advice for families on bulletproofing finances for a potential recession in 2023. The top 2 were:
Reign in expenses to squeeze out more for home
Look for side hustles or passive income opportunities
What are my options to still help my kiddo?
There are resources out there that are free and inexpensive, like podcasts and reading material. At MyTeenLifeCoach, we have created some options that are both free and very affordable to help you get the best bang for your buck:
We know you would rather spend money on the kids than on yourself. So we have a free 1-hour webinar every month, allowing you to learn and then ask questions and discuss. It is a safe space with no judgment and will enable parents to be in the community with one another. You are not alone with teen challenges!
We provide two 30-minute slots for first come, first serve open office hours every Friday. You can schedule these through our Calendly system. This is an offering free of charge for parents who cannot afford parent coaching for themselves, and take the form of a laser session.
This summer we are launching a summer intensive for teenagers at only $450! This coaching program is designed for rising high school sophomores, juniors and seniors committed to building resilience to thrive in life, school, and work.
The total program consists of 17.5 hours of resilience education and coaching over a period of 10 weeks in the following format:

Weekly 1:1 coaching sessions with the assigned coach – 30-45 minutes each
Weekly group coaching sessions – 60 minutes each – (maximum group participants 16)
Weekly group session will be Monday mornings 11am to 12pm (1 hour) EST.
MyTeenLifeCoach is committed to meeting you where you are as a parent and teen. We are also committed to our communities and are sensitive to the socio-economic dynamics that present to us all. If you have read this and need more questions, contact us at liezel.lane@myteenlifecoach.com.